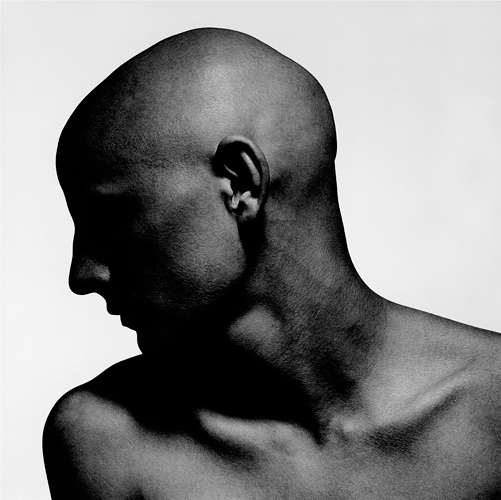 © Kenneth Rimm
Portrait photography inspiration
Inspiration for making good photography or art in general, does not come as a devine message from above. It comes from being open, curious, trying new stuff in all aspects of life, even your dreams at night, can be a source of inspiration. Along the way bits & pieces will open the doors to new ideas.The bald guy in these black and white portraits is my American cousin Trevor, who suffers from a rare disease  that causes a lack of hair & nails.Though he looks like he's smiling, he is actually just closing his eyes.When having dinner at my place one night in Copenhagen, I noticed just for a split second, the way his face looked when he closed his eyes, but did not think more of it. The next day I had a personal project planned with a model, and I invited Trevor along to watch. The model never showed up, and after being p.o.ed for a little while, I offered him to stand in to do a personal portrait for him. Just using the  studios white walls & a single hard light, made his head shape &  expression come out loud and clear. Most people like the smiling / closed eyes  best, but personally the profile version is the most interesting & mysterious image.
© Kenneth Rimm
 all rights reserved.
No usage without written permission.